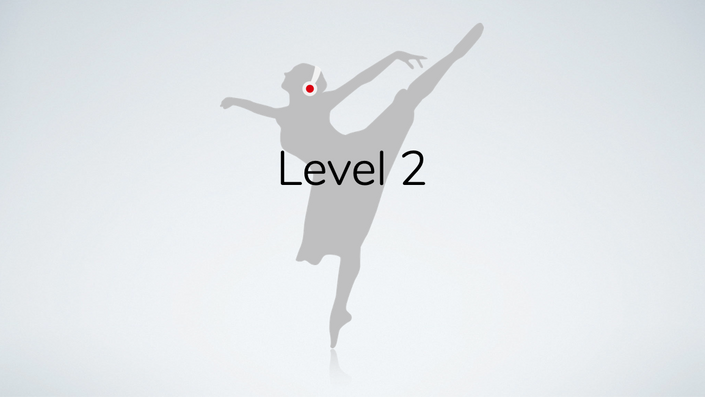 Level 2
Building on what you have learned in ​Level 1
It includes:

■ 13.5 hours of on-demand videos
■ 12 downloadable learning materials (19 pages) + 10 writing tests and the answer sheets
■ Discussion area
Each short tutorial video has a discussion area so that you can post whatever you need to clarify. Miki replies within 24 hours.
■ Personal pronunciation assessment
Send your voice file to Miki directly. You will receive her feedback within 48 hours.
Objectives - What you will learn in lessons 11 to 20

・Calendar month, date, day and year
・Noun and na-adjective (Japanese grammar term) sentences with conjugation
・Specific time and non-specific time (e.g. 3 pm or this afternoon)
・"I (action) in a place."
・"I (action) with a tool/device or a program/service."
・"Shall we (action)?"
・"Let's (action)."
・Expressing an action to/from a person
・"(Someone) kindly gives it to me/my family." - A very common expression in Japanese
・i-adjective (Japanese grammar term) sentences with conjugation
・Colours
・Clothes
・'I want (something)' and conjugation
・"I want the red one."
・'I want to (action)' and conjugation