Group Lessons


I offer beginners' Japanese lessons from Level 1 to 5. Each level has 10 x 75-minute lessons.
You will have access to the iStudyJapanese LMS (Learning Management System) where you can download documents and watch new and archived videos.

During Level 1 you will need to read and write the 92 hiragana and katakana phonetic characters to progress to Level 2. This requires practice outside of lessons.

The choice of lessons are:

●XNorth Perth Classroom Learning - 6 students per class
This is for you if you have enough time to review and complete homework before each lesson.

●XLive Lesson Viewing via Zoom
This is for you if you like group lessons but prefer to study at your pace.
As a viewer, you will study and proceed with the classroom learners via Zoom. You can ask questions during the lesson by text.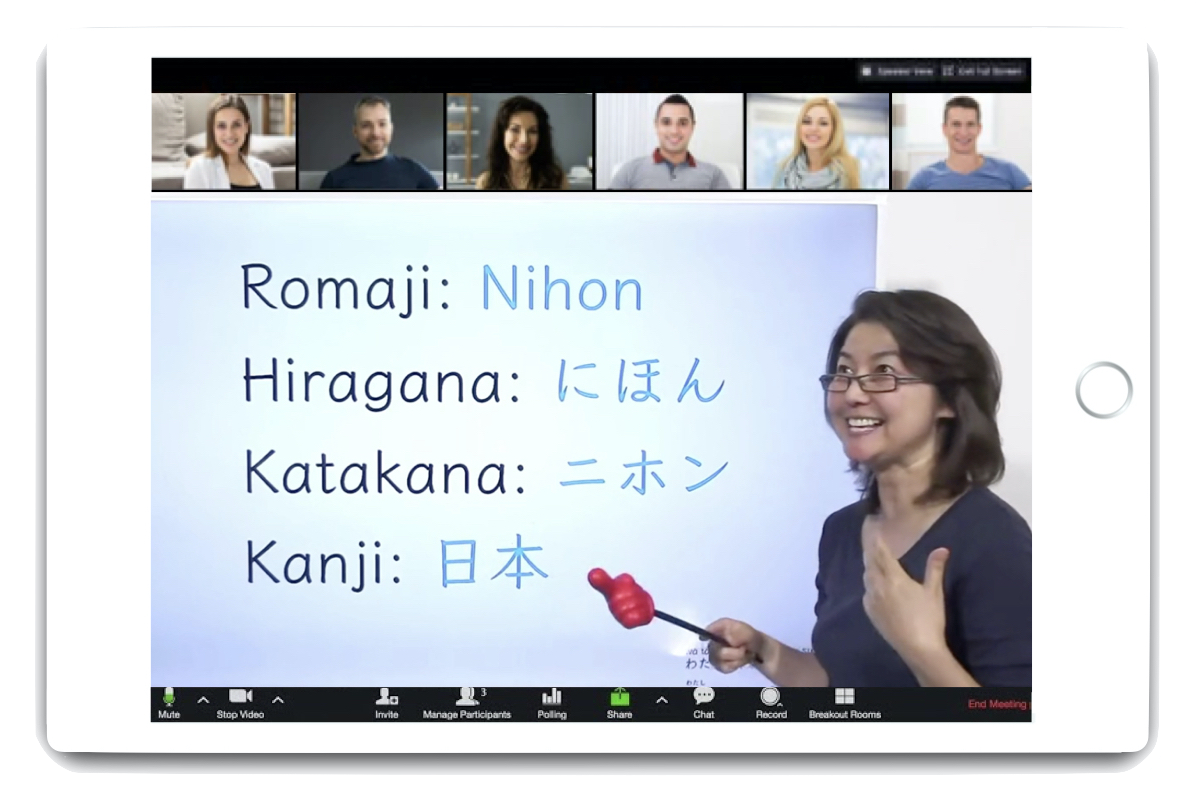 New Classes - Starting from February 2023


Friday 7:00 to 8:15 pm from February 10th

Cost for Level 1 (the first 10 weekly lessons):

- North Perth Classroom Learning: $390
- Live Lesson Viewing: $190

Payable in advance by bank transfer.

* Please note Miki will return to Japan in March or April, and the rest of the lessons will be held via Zoom.

If you would like to receive information about future classes, please email Miki at [email protected].

Lesson Times
All classes start from Level 1. Lessons are provided once a week for 75 minutes.
* Sometimes lessons extend by a maximum of 15 minutes. If you need to leave, you can watch a recorded video later.


What you will learn in Level 1
Even if you know a little Japanese and can read and write Japanese scripts, I recommend that you start from Level 1 because you will learn vital elements of Japanese communication.

・Japanese language anatomy
・Understand 3 different ways of speaking and writing (polite/plain/honorific)
・The difference between polite form and plain form
・Japanese pronunciation and pitch accent
・Traditional soft pronunciation tips
・Japanese writing and reading system
・Self-taught Japanese characters and the writing order rules
・Basic greetings and phrases
・Common Japanese acknowledgement expressions
・Numbers from 1 to 100,000 (and use of o'clock, minute, hours, age)
・Noun/Adjective/Verb sentence structure
・Use of Japanese particles
・3 different Ko-So-A-Do-System (physical distance between the speaker and the listener)
・Expressions using 'who, which, what, where, when, how much'