Group Lessons


We offer beginners' Japanese lessons from Level 1 to 5. Each level has 10 x 75-minute lessons.
You will have access to the iStudyJapanese LMS (Learning Management System) where you can download documents and watch new and archived videos.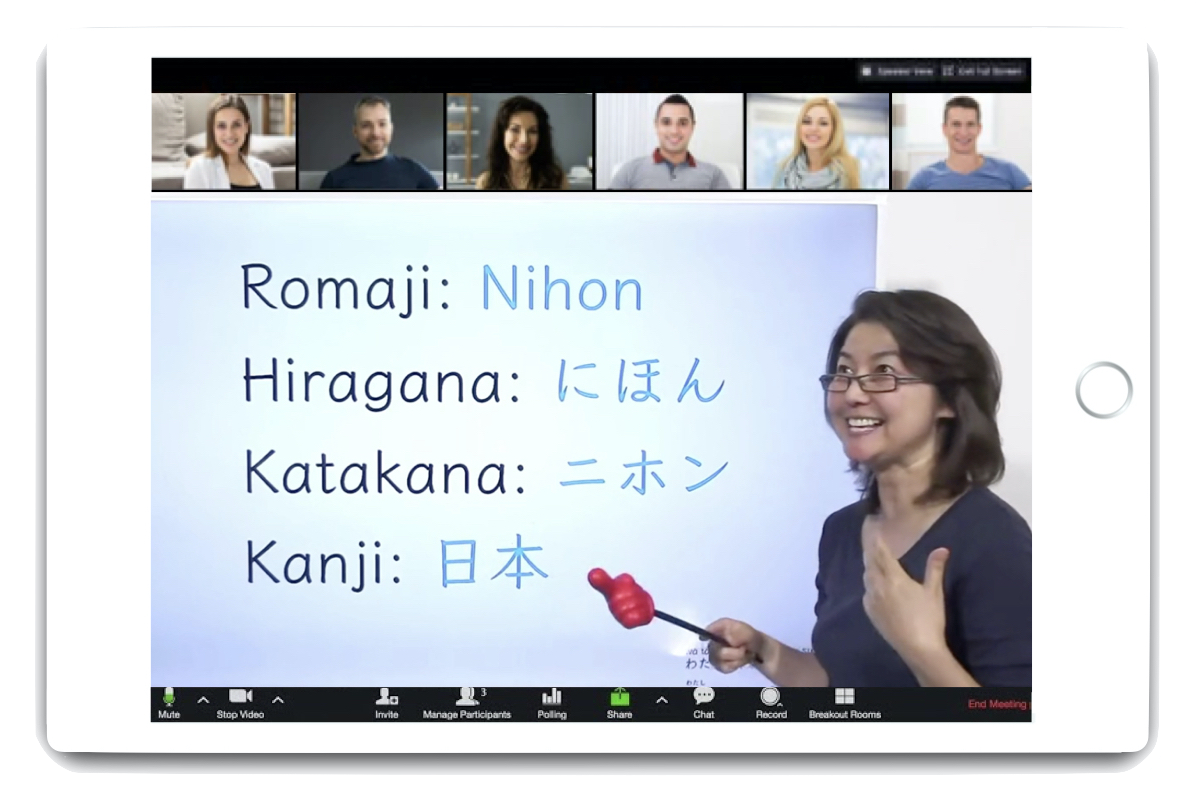 ●
X
North Perth Classroom Lessons
There is a maximum of 6 students per class.
Address: 122 Raglan Road, North Perth 6006
You can attend each lesson in the classroom or connect via Zoom.

* Please note: This class is for those who have time to keep up and prepare for each lesson.

$350 for each level (10 weekly lessons)

Lesson Times
All classes start from Level 1. Lessons are provided once a week for 75 minutes.
* Sometimes lessons extend by a maximum of 15 minutes. If you need to leave, you can watch a recorded video later.


New Classes
The next schedule hasn't been decided yet. If you would like to receive information about future classes, please email me at [email protected].


What you will learn in Level 1
・Japanese social distance
・Understand 3 different ways of speaking and writing (polite/plain/honorific)
・The difference between polite form and plain form
・Japanese pronunciation and pitch accent
・Traditional soft pronunciation tips
・Japanese writing and reading system
・Self-taught Japanese characters and the writing order rules
・Basic greetings and phrases
・Common Japanese acknowledgement expressions
・Numbers from 1 to 100,000 (and use of o'clock, minute, hours, age)
・Noun/Adjective/Verb sentence structure
・Use of Japanese particles
・3 different Ko-So-A-Do-System (physical distance between the speaker and the listener)
・Expressions using 'who, which, what, where, when, how much'